Sarofsky x HLK
Capabilities Overview
Executive Creative Director & Owner: Erin Sarofsky
Managing Director & Executive Producer: Steven Anderson
Creative Director: Stefan Draht
January 2023
Hello. We are Sarofsky.
We are makers.
Smart, focused, resourceful, intrepid.
We are exceptional at what we create, going beyond trends to blaze new trails.
We are fun and positive to be around.
We prioritize our clients over everything else.
And, we are good at rolling with the punches. No matter how difficult the challenge, we always look for opportunities to make the work better.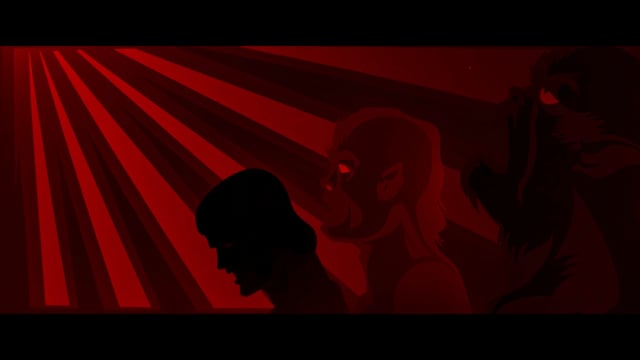 Featured Project: The Staircase for HBO
How did Kathleen Peterson die? It is a question that still fascinates the public over twenty years later. A story with so many ambiguities and angles of interpretation was bound to stick with us and now makes for an intriguing drama series that eschews true-crime tropes in favor of internal narratives and character building. 
The Glass
Why glass?
Glass is a metaphorically rich material. It can be mercurial and hard to nail down. Not only does it reveal and allow one to look through but it can also hide and obscure. It can be clean, crisp and transparent but it can also distort, alter, and mislead. It is these ambiguous qualities of glass that we were thinking about while creating a concept rooted in a see through representation of the Peterson house. It is a concept about peering inward on someone's life but not always being able to see clearly in spite of the material.
Our Process.
Glass is one of those things that is just hard in CG and in this case we used an entirely GPU based rendering solution.
There are a million details that we need to get right in order for a glass surface to read as believable.  So nailing those details while still being creative and art directing (to death) the substance was a rewarding endeavor.
Process
In order to visualize the narrative and optical illusions we began the process with illustrated and collaged storyboards. This allowed us to iterate quickly and imagine moments without burdening the CG team to mock up every single idea.
When designing a title sequence we always focus a lot of attention on the typography. In this case, the type design needed to avoid specific genre references, feel contemporary and also allow us to make subtle, unsettling alterations. (hint: look very closely at the names throughout the sequence)
At the same time as we were exploring the narrative and typography the CG artists were undertaking the challenges that glass surfaces inherently impose. Glass is one of those things that is just hard in CG. There are a million details that need to be right in order for the surfaces to read as believable. So nailing those details and then still reserving the ability to make creative decisions about composition and art direct the substance was a huge endeavor.
"I just think the sequence is fantastic and working with Sarofsky was a true collaboration."
Featured Client: Highdive for Boost
When Highdive first reached out to us for help in animating an end tag for a spot, we had no way of knowing that the small project would turn into a long-term relationship. But it did. We've been delighted to have had a hand in helping with Boost Mobile branding ever since.
We have worked on well over 10 campaigns with Highdive and Boost in which the looks have evolved from slick phones flipping around to kinetic edits with flashy graphics integrated into the live action.
All our campaigns deliver in an array of aspect ratios and in both English and Spanish. Making delivery a very detailed process, sometimes preparing hundreds of files.
Below are two spots that mark a moment of evolution in the campaign and a smattering of other imagery from over the years.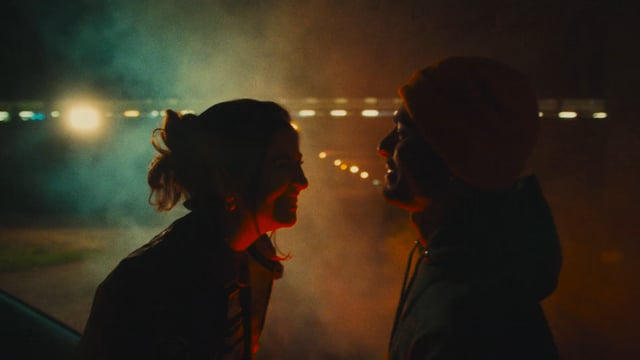 Boost "Unleash Your Power"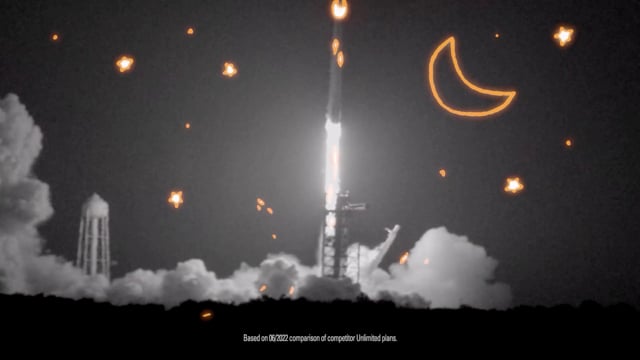 Inspiration & Process
The current trend of luminescent line work on some Tik Tok videos was the inspiration for the recent evolution of this brand campaign.
We achieved this look by literally drawing on top of the footage. Traditional cel animation mixed with some after effects animation for the offers, and then of course, CG for the phons and any technology. This is a true mixed media campaign.
Don't forget how important the color and editorial process are to this process. A kinetic type and cel animation project would fall short if the edit doesn't have the right cadence or the color was timid.
"Erin and her team are exactly what every project needs — good and nice. They are some of the most talented people I have ever worked with and are the definition of creative and executional excellence. If you ever get the chance to collaborate with such talented and nice people… take it! Sarofsky will make you look good."
Featured Project: WeCrashed for AppleTV+
In this show we watch Adam Neumann grow WeWork from a single co-working space into a global brand worth $47 billion (with a B!). Making WeWork the very definition of a unicorn.
At the center of this unicorn company is Adam and his wife Rebekah. Their story, personalities and sheer audacity of will makes them unicorns in their own right.
No big deal. Nothing to see here. It's just totally normal that there is a unicorn in a building…strutting about…imposing itself on staff. That normalization and belief in fairy tales is what makes the inevitable crash even more profound.
The Shot Breakdown
Live Action Production
Every film production has a variable that makes for sleepless nights. In this case, our insurmountable task was going to be finding our unicorn. Our most immediate goal was to find a white horse, with a docile disposition, that was unfazed by being inside a building, seeing their own reflection in glass, could be calm around a large crew, and would, of course, be comfortable wearing a prosthetic horn. So only a little easier than finding a unicorn.
The shoot day was magical. The crew was invigorated by the sight of our unicorn. Literally everyone, at some point said, "I can't believe this is working" or "I gotta get my photo taken with Mo."
Computer Graphics
In the edit you see our wide shots of the unicorn moving through the space intercut with the slow falling horn. Those slow horn shots are produced entirely in CG.  The goal was to make it look as though it could have been filmed on the day. So we set the horn against the black wallpaper we used in a handful of set-ups and made sure to match the feel of the carved prosthetic horn.
Our team used Cinema 4D and Arnold to achieve the look. Getting just the right feel for the shattering of the horn at the end required a bit of nuancing and for that we used Houdini's robust simulation tools.

"You guys knocked it out of the park and I cannot wait for the world to see what we all cooked up."
A bit about Sarofsky
Our mission is to produce artful creations that both advance our clients' business objectives and inspire the world to see things differently.
The team
Sarofsky is a certified women owned business (WBENC), led by Erin Sarofsky. She and her two experienced creative directors lead all creative projects that come through the studio. Steven Anderson, our Managing Director, has built a rock solid team of six in-house producers.
In addition to our creative staff (designer/animators, CG artists, finishing artists, vfx artists and editors) and our producing team, we have on staff a full-time IT department.
Overall our full-time team is over 30 people and we have existing infrastructure and trusted freelancers that allows us to expand to 60 overnight.
Security
We are known for working on high security work, having worked on many Marvel Studios films and on Apple projects. So we are comfortable meeting and staying up to date with the rigorous security requirements our entertainment and commercial clients need.
What makes us different
– We are creative led but producer run.  We are the rare studio that can dial into fit and finish and communicate clearly with our clients. That's because every job has a creative lead and a producer lead that work in tandem.
– We have the boutique design studio feel with deep vfx/cg chops that get you results akin to large vfx houses.
– We know what it's like to version and QC for days and days and days… From all the aspect ratios to all the languages. We are here for it.